Content
The Eastern Star Comes to Alberta
Mars est le Mois de la francophonie albertaine ET le Mois national de la courtepointe. Pour honorer ces deux occasions, nous vous présentons cette magnifique courtepointe faite à la main par une pionnière de l'Alberta.
Image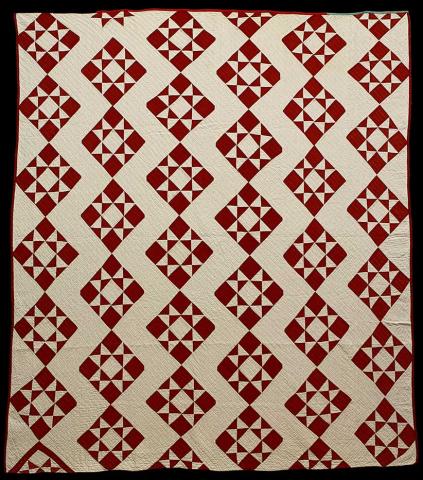 Diana Gagné a réalisé cette courtepointe toute spéciale avant son mariage en 1909, en utilisant le motif « Eastern Star ». À l'époque, les courtepointes de mariage étaient faites à partir de retailles ou de tissu acheté, et le rouge et le blanc étaient les couleurs les plus utilisées pour fabriquer ces courtepointes entre 1880 et 1920.
Image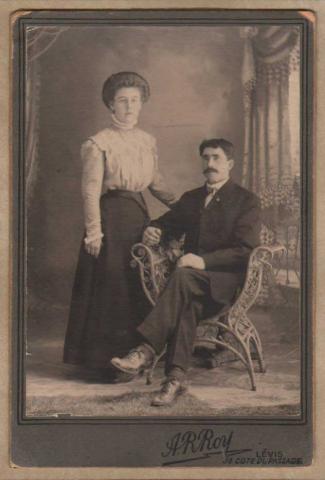 Le colorant rouge, appelé « rouge turc », était inaltérable, c'est-à-dire qu'il était stable et ne déteignait pas sur le tissu blanc.
Image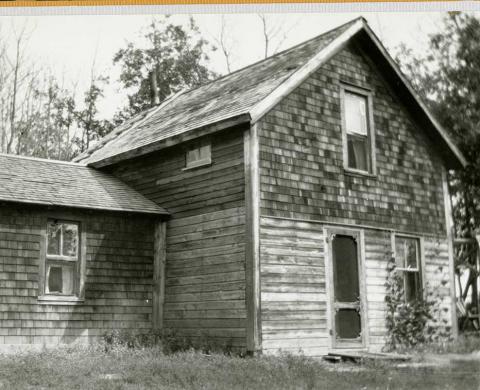 En 1918, le mari de Diana, Frédéric Nadeau, a acheté une ferme près de Picardville, en Alberta, après que la rivière St-Patrice-de-Beaurivage a inondé et emporté la scierie familiale l'année précédente.
Diana et sa famille ont quitté le Québec en train, et l'ont suivie sa culture et ses traditions francophones jusque dans les prairies de l'Alberta.
Si vous souhaitez en apprendre davantage sur l'histoire de la courtepointe en Alberta, vous pouvez consulter le livre très informatif intitulé Alberta Quiltmakers and their Quilts, écrit par notre conservatrice adjointe de la vie quotidienne et des loisirs, Lucie Heins, et offert à la boutique du musée.
Visitez la boutique en ligne sur le Web.
March is Alberta Francophonie Month AND National Quilting Month so to honour these occasions, we're showing off this beautiful, hand-crafted quilt made by one of Alberta's early settlers.
Image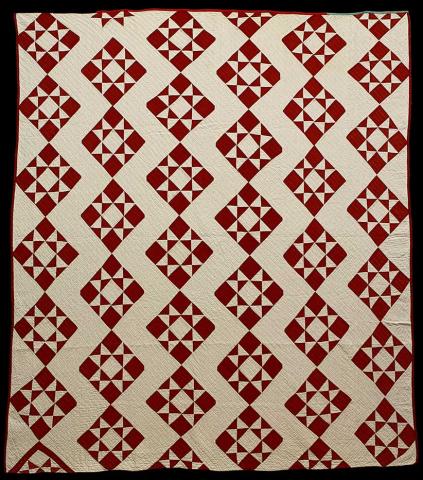 Diana Gagné made this special quilt prior to her wedding in 1909 using the "Eastern Star" pattern. At the time, wedding quilts were either made from scraps or purchased material, with red and white being popular colours for wedding quilts between 1880 and 1920.
Image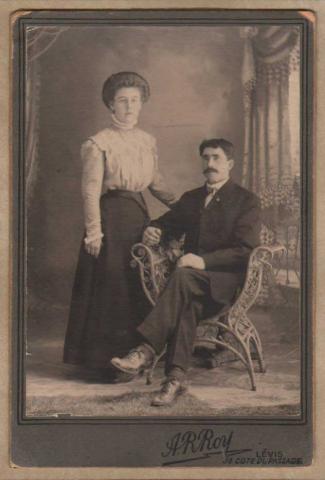 The red dye, known as 'Turkey red' was colourfast, meaning it was stable and did not bleed into the white fabric.
Image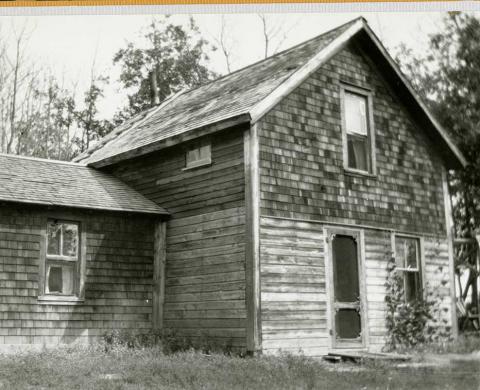 In 1918, Diana's husband Frédéric Nadeau purchased a farm near Picardville, Alberta after the St-Patrice-de-Beaurivage river flooded and washed the family sawmill away the previous year.
Diana and her family made the journey from Quebec by train, carrying her Francophonie culture and traditions with her to Alberta's prairies.
If you're interested in learning more about Alberta's quilting history, you can check out the super informative book Alberta Quiltmakers and their Quilts, written by our very own Assistant Curator of Daily Life and Leisure, Lucie Heins and available at our Museum Shop.