Content
Indigenous Reading List
June 19, 2020
One of the recommendations that resulted from the Truth and Reconciliation Commission is that all Canadians educate themselves on the true history of Indigenous peoples on Turtle Island, so we are sharing RAM staff's recommended reading list for everything Indigenous! Our list includes everything from books to introduce your children to the history of residential schools, to understanding the Indian Act and Indigenous Rights.
Do you have any you would add to the list? We'd love to hear from you!
Image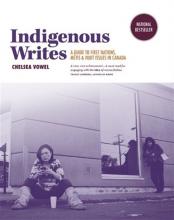 Indigenous Writes: A Guide to First Nations, Métis & Inuit Issues in Canada by Chelsea Vowel
Status. Cultural appropriation. Inuit relocation. The Sixties Scoop. First Nations taxes. The White Paper. If these are things you've heard of but want to learn more about, this is the book for you. Reading Chelsea's book feels like you are sitting across from her having a coffee. It's conversational, accessible, eye opening, heart breaking and entertaining. Each chapter gives you an introduction to complex topics, points out the problematic assumptions held by many, and then leaves you wanting to learn more – which is great because she has taken the time to fill her endnotes with books, websites and articles so you can do exactly that. 
Image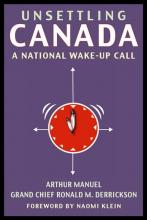 Unsettling Canada: A National Wake-up Call by Arthur Manuel and Grand Chief Ronald M. Derrickson
This book should be required reading for all Canadians. The late Arthur Manuel, Secwepemc Indigenous Rights advocate, meticulously details the ways the Canadian government attempts to extinguish Aboriginal rights and title through legislation. Told as a personal memoir of his continued fight for justice, Manuel makes accessible the intricacies of government processes employed in negotiations with First Nations. It is a multigenerational story of the resiliency of Indigenous grassroots movements as Manuel reflects on his father George's work before him and the work of his children who are carrying on the legacy. This book will open your eyes to what Indigenous Peoples are up against and serves as a call to action for us all to stand in solidarity with Indigenous Peoples.
Image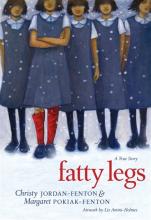 Fatty Legs: A true story by Christy Jordan-Fenton and Margaret Pokiak- Fenton 
Young Margaret Pokiak is desperate to learn to read and convinces her family to let her leave her Inuvialuit community and attend a Catholic residential school in Aklavik. Once there, Margaret meets a cruel nun who takes an immediate dislike to her. The nun gives her bright red stockings to wear while the other girls receive grey ones. Everyone taunts and tries to humiliate her calling out "Fatty Legs". Margaret fights back and is punished by the nun. She refuses to be intimidated and ends up burning the stockings. The book offers a powerful message of courage, bravery and resilience. An excellent resource that will help children between ages 7 and 10 better understand and empathize with Indigenous experiences in residential schools.
Image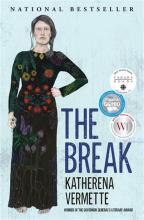 The Break by Katherena Vermette
In Vermette's first novel, a woman looks out her kitchen window and sees a young Indigenous girl in trouble on a strip of land called the Break in the north end of Winnipeg. What follows is a heart-wrenching story told through the lives of Indigenous women all connected by the violence. These women have persevered through tough times in their lives, but family, community, and care have held them together. The Break weaves these women's lives together to tell a complex story of unbelievable pain and loss, but also of family, strength and resilience.
Image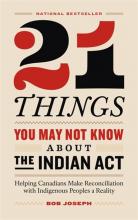 21 Things You May Not Know About the Indian Act by Bob Joseph
The Indian Act was created in 1876 by the Canadian government to define the relationship between the government and Indigenous peoples. This piece of legislation dictated every aspect of Indigenous peoples' lives, however they had no hand in creating it. Based on a viral article of the same title, Bob Joseph looks at just 21 of the rules, regulations, and prohibitions in the Indian Act in an effort to educate Canadians on the continuing impact of the Indian Act on Indigenous peoples today. "This book is for people who want to walk with informed minds and hearts along the path to reconciliation." – Bob Joseph.
Image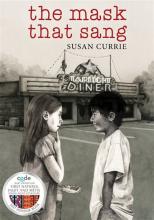 The Mask that Sang by Susan Currie 
Twelve year old Cass Foster has lived a hard life. She has never met her father and her mother grew up in foster homes and never speaks of the past. Cass and her mother move around a lot, they don't have much money and Cass is teased and bullied relentlessly by her schoolmates. That all changes when she and her mother inherit a house from a grandmother that Cass has never known. Cass discovers an unusual wooden mask hidden in the home. The mask sings and speaks to her and is strangely comforting. It encourages her to stand up to bullying and find her own voice. When her mother sells the mask, Cass sets off to get it back. Her adventures eventually reveal her family's Cayuga roots, and the impacts of intergenerational trauma brought on by residential schools. Although this is a fictional account, the author of this book was adopted as a young child and discovered her own Cayuga identity much later in life. This book carries a positive message of overcoming the past and healing by embracing one's culture. An excellent read for 9-15 year olds.
Image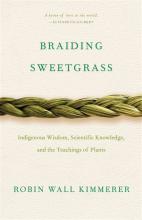 Braiding Sweetgrass: Indigenous Wisdom, Scientific Knowledge and the Teachings of Plants by Robin Wall Kimmerer
This is the most beautiful book you will read. Ever. Robin Wall Kimmerer is a member of the Citizen Potawatomi Nation, she is also a botanist. In Braiding Sweetgrass she weaves together the tools of science with her traditional knowledge of plants and animals to urge readers to acknowledge the reciprocal relationship between ourselves and the rest of the living world. Each of Kimmerer's beautifully written chapters gives you a renewed sense of appreciation for the natural world around you, and makes you stop and look a little closer at that patch of lichen on your walk through the woods. For any self-identified moss geeks out there, her earlier book Gathering Moss: A Natural and Cultural History of Mosses is a must read.
Image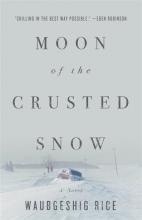 Moon of the Crusted Snow by Waubgeshig Rice
Ever wondered how you would survive if the infrastructure of your everyday life collapses? If the power went out, the internet failed, and your cell phone never turned on again? Set in a small northern Anishnaabe community, Rice's book follows a group of young friends and families who band together to keep their community safe and well by turning to the land. But soon southerners start to arrive from the cities with their own ideas on how life should be. Rice's book is a post-apocalyptic, slow burn thriller that you will probably read in one or two sittings, and maybe make you consider learning how to can your own food. Moon of the Crusted Snow is a powerful story of community, survival and resilience. 
Image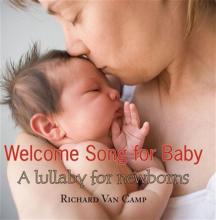 Welcome Song for Baby – a lullaby for newborns by Richard Van Camp
This lyrical and rhythmic poem sings the joy and love a newborn brings. When this board book for babies was first published in 2007, there was little to no representation of Indigenous people in children's books. Van Camp's book shows a diversity of babies and gives Indigenous children and families the reflection that they need and deserve to see to feel included and represented. Research shows that early exposure to images of ethnically diverse babies and children can help to reduce unconscious bias as a child grows. Babies respond to bright colours, they love gazing at images of baby faces looking back at them, they learn language more easily when it is rhythmic, and they feel safe and loved sitting with you as you read to them. What a gift to give a young person through such an enjoyable thing as reading!
Image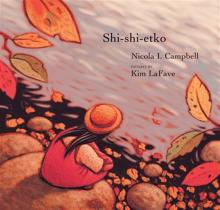 Shi-Shi-Etko by Nicola I. Campbell
This book tells the story of a young girl in a northern community. She lovingly moves through the land, collecting 'memories' over the days before she leaves for residential school. She gathers tree buds, stories, stones, and moments with family and kin, memorizing all she can of her community and storing up all the love she receives. This is a story of what children left behind when they went to schools, how their lives were full of beauty, meaning and connection: a powerful illustration of what residential school took from them and what may one day be regained. This book ends when Shi-Shi-Etko boards the bus to leave, and can thus be a gentle way of introducing the concept of residential schools to young children. The more disturbing details of what happened in residential school can come next with other books, building atop this foundation as young readers become more able to grasp the complex and troubling realities of what has happened to so many people in Indigenous communities when they were young.
Don't stop there! Here are even more books to check out.
Books for children and teens:
Shin-chi's canoe by Nicola I. Campbell
The Mask that Sang by Susan Currie
A Stranger at Home: A true Story by Christy Jordan-Fenton and Margaret Pokiak-Fenton
The Orange Shirt Story by Phyllis Webstad
When We Were Alone by David A. Robertson
Sixties Scoop by Inez Cook
Mwâkwa talks to the loon by Dale Auger
My heart fills with happiness by Monique Gray Smith
Mama do you love me by Barbara M. Joosse
The Marrow Thieves by Cherie Dimaline
Books for adults:
A Knock on The Door: The Essential History of Residential Schools from the Truth and Reconciliation of Canada
Final Report of the Truth and Reconciliation Commission of Canada Volume One: Summary Honouring the Truth Reconciling the Future
Indian Horse by Richard Wagamese
My Decade at Old Sun, My Lifetime of Hell by Arthur Bear Chief
The education of Augie Merasty: A Residential School Memoir by Joseph Auguste Merasty
They Called Me Number One: Secrets and Survival at an Indian Residential School by Bev Sellars
The Secret Path by Gord Downie and Jeff Lemire
Seven fallen feathers by Tanya Talaga
Highway of Tears: A True Story of Racism, Indifference and the Pursuit of Justice for Missing and Murdered Indigenous Women and Girls by Jessica McDiarmid
Red River Girl: The life and Death of Tina Fontaine by Joanna Jolly
All Our Relations: Finding our Way Forward by Tanya Talaga
From the Ashes: My Story of Being Métis, Homeless, and Finding My Way by Jesse Thistle
This accident of Being Lost: Songs and Stories by Leanne Betasamosake Simpson
Monkey Beach by Eden Robinson
Embers: One Ojibway's Meditations by Richard Wagamese
The Inconvenient Indian: A Curious Account of Native People in North America by Thomas King
Indian Horse by Richard Wagamese
Buffy Sainte-Marie: The Authorized Biography by Andrea Warner
Split Tooth by Tanya Tagaq