Content
Intangible Alberta: Be kind, please remind... me about video rental stores!
September 30, 2019
The video rental store as an institution spanned a 40 year period, between 1977 to 2017. There was a time when nearly every neighbourhood had its local store, whether it was a mom-and-pop or national franchise. These were not only places to find the newest title for a Friday night or rediscover some old favourite for a cozy Sunday afternoon. Video rental stores were meeting places where you could shoot the breeze while you browsed the shelves. They were hubs for dialogue about cinema, society, and any topic sparked by a movie in hand. Ironically, many have fond memories of their time spent not watching a rented film but looking for one. Now, the video rental store is all but gone. Instead, we have the convenience of streaming thousands of titles straight into our living rooms with nothing more than the click or two of a button. Even still, what have we lost? In this episode we talk with the owners of two remaining stores - Kevin Martin of The Lobby and Shawn Davis of Movieworld - about the history, meaning, and future of the video rental store in Alberta.
Image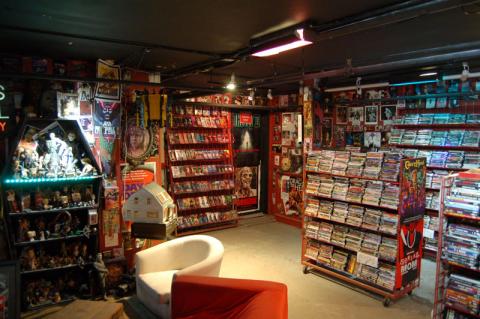 Listen below, or wherever you get your podcasts.