Content
On September 30 we recognize National Day for Truth and Reconciliation, also known as Orange Shirt Day. On this day, we seek to honour and remember those children lost to Residential Schools, witness the healing journey of the Survivors and their families, and commit to the ongoing process of reconciliation. 
Visitors can join in on story time in the Book Nook, watch film screenings by an Indigenous filmmaker, and learn about the history, impacts, and acts of reconciliation they can implement in their own life.  
Visitors are welcome and encouraged to wear an orange shirt when they visit on September 30. 
All activities are included with general admission. Admission is always free for Indigenous Peoples. 
National Day for Truth and Reconciliation Activities:
Film Screening : Round Up
Image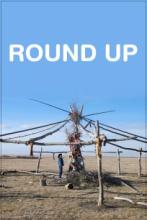 11:00am, 1:00pm, and 3:00pm, in the Roundhouse behind the Admissions Desk
Join us for a film screening of Round Up, directed by Narcisse Blood.
Round Up follows the story of Pete Standing Alone who, at age 81, has come full circle in his dedication to preserving the traditional ways of his people. The third film in a trilogy, Round Up traces Pete's personal journey from cultural alienation to pride and belonging. As a spiritual elder, teacher, and community leader of the Kainai (Blood) of Southern Alberta, Pete's efforts to rebuild the cultural and spiritual decimation wrought by residential schools have focused on teaching youth the traditional ways. In his own words: "It is our duty and responsibility as Blood Indians to keep our ways going."
This film is appropriate for all ages
 
Story Time
10:30 am and 2:00pm, Children's Gallery
Join our staff in the Children's Gallery as they read aloud from Indigenous stories ideal for young children ages 4-9.
Additional reading and resources for National Day for Truth and Reconciliation
Indigenous History Resource List